Custom Solutions for Specific Problems
Custom Taggant Blends & Inks

In addition to our fluorescent pigments and dyes, Angstrom Technologies, Inc., is continually developing new luminescent products. We combine, customize, and create new products specifically for our customers for their exact applications. The products we offer are the foundation of an integrated document security or process control solution, featuring both covert and overt features that can be customized for your company's unique requirements.
Angstrom Technologies, Inc., excels at developing and providing custom pigment blends that produce unique and vibrant colors under UV light but are invisible in natural light. Our blends are suitable for a multitude of ink types and other media, such as adhesives and varnishes.
Two Color (Bi-Fluorescent) Materials
Angstrom Technologies, Inc., can create a single ink that can fluoresce in two separate colors when excited by separate shortwave and longwave UV light sources. Blending these two types of fluorescent materials can offer unique and multi-level printed security features.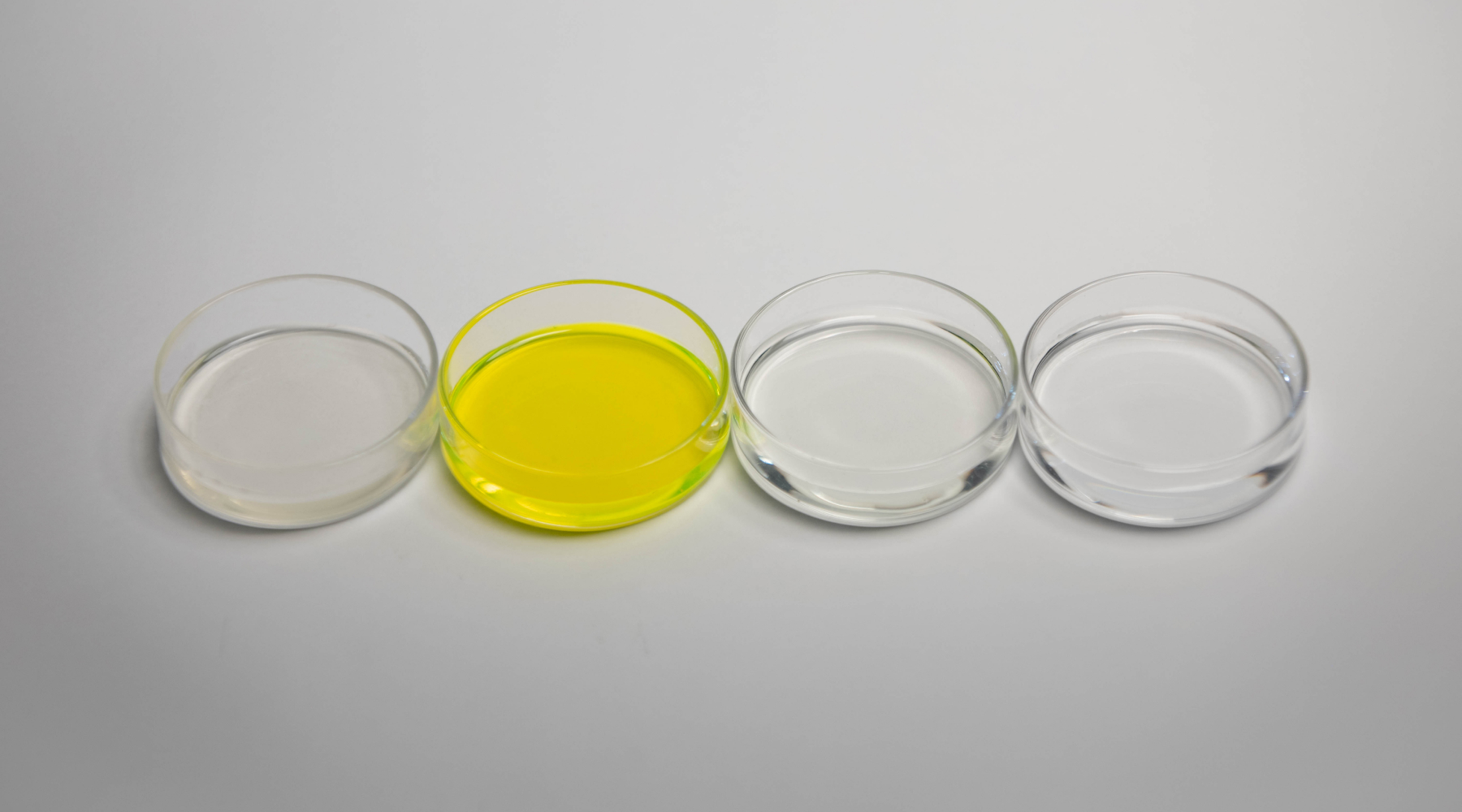 Finished Fluorescent Inks & Custom Ink Additives
Angstrom Technologies, Inc., can provide finished inks, produce custom inks to your company's specifications or work with your own ink manufacturer to provide taggants that integrate with your product. Our chemical engineers can create pigments, dyes, liquid solutions, and specialty taggants made to suit virtually all inks, polymers, and other substrates. Our team of highly qualified chemists can assist you in selecting the correct material for your specific application.
At Angstrom Technologies Inc., our technology and solutions are used in a wide range of products across a variety of industries. Our pigments and dyes can be found in food labels, government documents, concert tickets, and more.